Knox County YMCA Certified Personal Trainers are available to YMCA members as well as non-members. The personal training program is based on your individual needs and limitations. Only personal trainers who are staff members of the YMCA may provide personal training within Knox County YMCA facilities. Sessions are offered one-on-one, semi-private and small group training. Sessions must be paid in full before they can be used, and are non-refundable and non-transferable.
BENEFITS
There are so many reasons why working with a Certified Personal Trainer can benefit you, such as added variety to your workouts, maximizing your time, specific personal attention, enhanced results and increased support.
OUR PHILOSOPHY
We believe in health and well-being for everyone. We are here for you, to help you grow in spirit, mind, and body. At the Y, you will be part of a welcoming and nurturing environment where together we will achieve the results you have always wanted. No matter where you start, we can help you get to where you want to be.
SESSIONS
One-On-One 30-Minute Motivator
Fast and fun results driven workout with a Certified Personal Trainer. These workouts are a great way to begin or end your day. Fully customizable schedule for how often and when you work together.
One-On-One 60-Minute Full Potential
On-on-one personal training sessions with a Certified Personal Trainer. One hour sessions include fitness assessment, cardio respiratory training, resistance training and personal coaching. Fully customizable schedule for how often and when you work together
Semi-Private Training
A great way to get results and motivate each other by training with two to three individuals under the direction of a Certified Personal Trainer. Fully customizable schedule for how often and when you work together.
Small Group Training
Small group personal training offers clients the enthusiasm and encouragement from a group environment while still getting personalized attention and fitness routines.
*Minimum of four participants per group.
MEET OUR CERTIFIED PERSONAL TRAINERS!
Darla Powell
About you:
Certifications: Bodypump®, RPM®, Pound®, ACE Personal Trainer
Healthy Living Coordinator
Biggest result with a client: I trained a young lady who needed to lose several pounds prior to surgery. When we began, she was frustrated and lacked cardio stamina. After her surgery, she became a total workout enthusiast and met ever challenge head on.
How you would define your training style: Listening is the foundation. From there trust, goal-setting, motivation and challenges will become the building blocks.
Favorite workout: RPM®
Your Y story: My Y story actually began when I took swimming lessons at the YMCA on the corner of Seminary and East Ferris Streets in downtown Galesburg. Next, some 25+ years later, my son joined the Summer Adventures Day Camp. It was reassuring to know that he was supervised, safe and having fun with friends each day. And now, for several years, I have been a Group Fitness Instructor at the Y and had the opportunity to become certified as an ACE Personal Trainer in addition to taking on the role of the Healthy Living Coordinator! I am so very appreciative of those who encouraged me and saw my potential to step forward as a leader.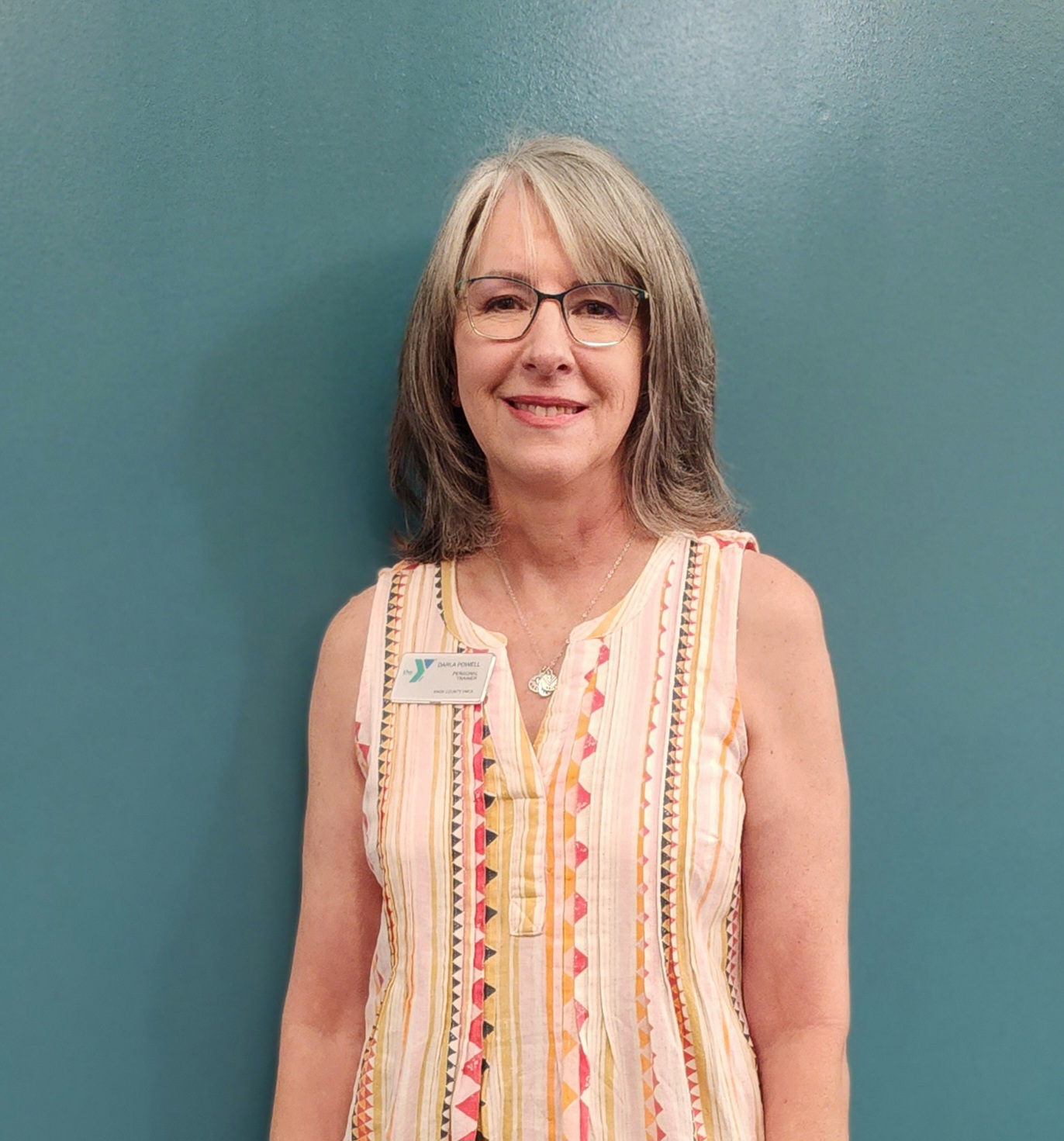 Carley Pringle
About you:

Certifications: NCCA accredited NASM CPT, Women's Fitness Specialist(WFS), Weight Loss Specialist(WLS), SilverSneakers Foundations.
How would you describe your training style: I would say that I don't have a set training style. Like many things in life, we
constantly need to adapt and adjust things. My goal with training is to work now for the long run or future, to feel healthier, and to move better every day. Everyone deserves to feel better inside and out.
Favorite workout: Strength training/ stability training
Your Y and fitness story: To make a long story short, my Y story starts 7 years ago. I was experiencing postpartum anxiety after the birth of my daughter, and working out at home wasn't helping. My therapist suggested that I try to go back to the gym. I signed up the next day. I was able to find myself again. I loved knowing that when I came to the Y I could bring my children to childwatch and spend the next hour caring for myself. I fell in love with weightlifting and the ability to constantly challenge myself. I feel in love with the science behind how our muscles work. The Y and the gym itself has helped me recover mentally and physically. I hope to give back the same knowledge and passion I have found.
Chris Lopez
About you:

Certifications: NASM CPT 7 Personal Trainer
How would you describe your training style? At the surface, Personal Training can seem just like a physical transformation. But in truth, I want my clients to be stronger in mind, body and spirit. Strengthening these will lead to lifestyle changes not temporary change.
Favorite workout: Weight training.
Your Y story: My Y story is me coming to Galesburg as a child and the Y basically being my home-away-from-home. Fitness was tied into my life at a young age coming to the Y to play basketball and run around with other kids. This led me to pursue athletics and become a two-sport athlete from 7th grade through high school. And now, I want to payback the years the Y has given to me to you all.
Please contact Darla Powell, Healthy Living Coordinator 309-342-0420 with any questions regarding Personal Training.

Our Success Stories